Are you an empath or a highly sensitive person?
Have you been through emotional abuse?
Don't worry, you have come to the right place!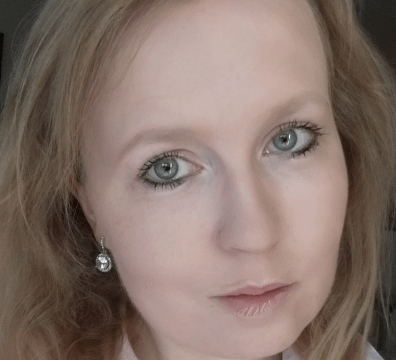 I am lightworker Laura
Spiritual coach, psychic medium, certified angel card reader, NLP practitioner, Earth angel, EFT tapping practitioner, LCF life coach

I am very experienced with toxic people and I will coach and guide you to heal from emotional trauma and to create your new amazing, transformed life with love, abundance and opportunities!
Laura is fantastic as what she does and is so kind, supportive, and incredibly accurate in her insights. Her support is constant . I came across Laura during a very difficult time in my life where I felt completely lost, utterly overwhelmed, and filled with regret over how decisions I'd made had created a situation in my life that I struggled hugely to accept. Laura listened intently as I blubbered relentlessly and gently guided me through the situation using her skilled coaching and guidance. I was in such a dark scary place in my mind and I genuinely don't know what would have happened if I hadn't been lucky enough to cross paths with Laura. Laura went above and beyond in her support for me and completely transformed how I responded to the situation and how to move forward. For anyone that's feeling the need for some guidance, support, or coaching in their life, I can't recommend Laura highly enough.
The best Spiritual coaching sessions I've ever had. I would definitely recommend to anyone who needs a good meditation session and advice. I am confident that my healing can begin now
Thank you so much, Laura, for the coaching. You have helped me move forward in my life, got my strengths to come out and to seeing my part in creating my life. I resonate with you so well. Your style to coach and to give guidance is very professional and at the same time very empathic and kind. Your readings are also helpful and good. When we have a reading, I notice, that you really focus on me at the time. You are just an amazing lightworker! With love, Ruut
Pick a program that best fits your schedule and goals. All plans offer a full money back guarantee for 30 days if you are not satisfied. You can always contact me if you don't want to continue the coaching. It will start as soon as I have received your purchase and we have booked your first session. 
Interested in a payment plan? You can email me with your request! Email me at laura@laurathelightworker.com
Includes:

- 1 60-minute consultation call with me, optional 2 60-minute readings with me on the topic or topics of your choice or angel healing sessions and 12 hours of coaching sessions with me privately

- I will create your unique coaching plan for you that you need to be committed to

- After you have paid, you will receive an e-mail from me as confirmation and we will book your sessions
Includes:

- 1 60- minute consultation call with me, optional 4 60-minute readings with me on the topic or topics of your choice or angel healing sessions and 24 hours of coaching sessions with me privately

- I will create your unique coaching plan for you that you need to be committed to

- After you have paid, you will receive an e-mail from me as confirmation and we will schedule your sessions
Includes:

- 1 60-minute consultation call with me, optional 6 60-minute readings with me on the topic or topics of your choice or angel healing sessions and 48 hours of coaching with me privately

- I will create your unique coaching plan for you that you need to be committed to

- After you have paid, you will receive an e-mail from me as confirmation and we will book your sessions